Being efficient energy benefits the ecosystem and your wallet. In light of this, we've put together a list of four simple strategies to use less electricity, save money on your bills, and help the environment.
The fact that electricity prices have increased is old news. Customers received outrageous electricity bills. This sort causes your heart to beat rapidly.
There isn't any possibility you can stop consuming electricity because it is one of the fundamental needs you have as a human. The best thing you can do is use less electricity so you can save money.
Install a prepay meter first
One of the best and most sensible methods to lower your electricity bill is to do this. You can avoid obtaining astronomical electricity company bills by using a prepaid meter. You can purchase power, which has a consumption cap. You may reduce the quantity of gadgets you consume by only using what you buy.
2. Switch off all superfluous switches and lighting.
More energy is used when lights and switches are left on when not in use. Even while they are at work, some folks leave the lights on. At the end of the month, this will result in higher payments.
3. Use only the bare minimum of equipments.
More energy will be used than you can possibly imagine if you use your fan, air conditioner, and washing machine all at once. You should minimize the appliances and electronics you utilize because of this.
4. Make use of energy-efficient electronics and bulbs.
It is advised that you switch out any electronics or lights that use a lot of energy. Despite the fact that energy-consuming appliances may be less expensive, the full cost of using them will show up on your bills.
Thanks for reading this article and stay tuned for more tips and tricks on how to reduce the cost of electricity in Nigeria and improve your cost of solar battery inverter and solar panels or modules desig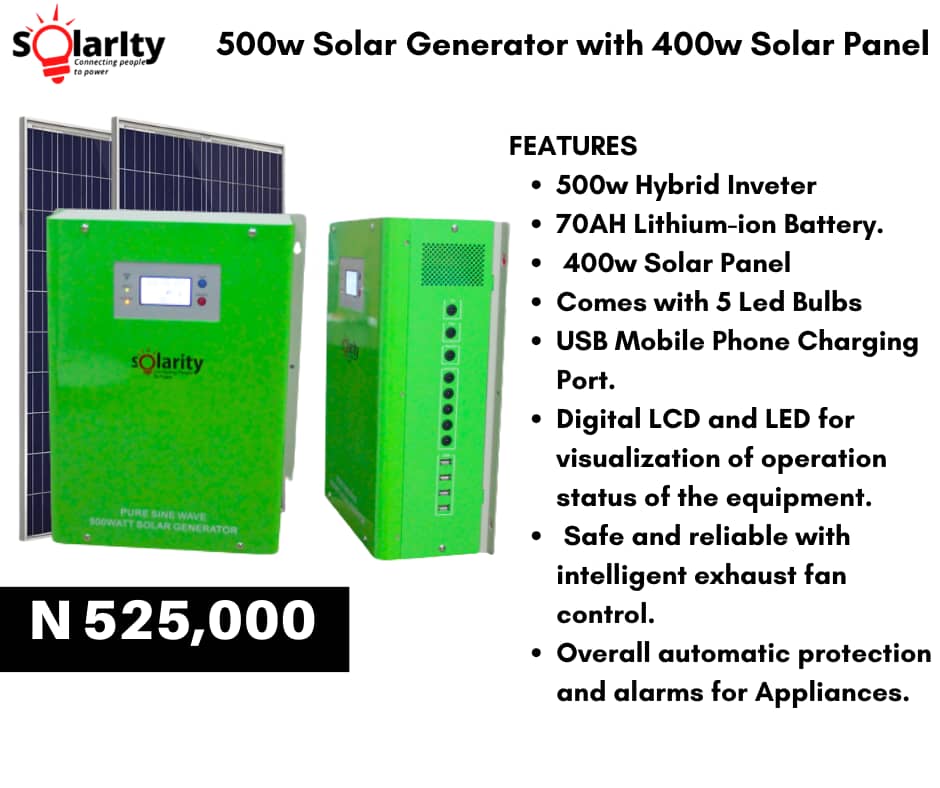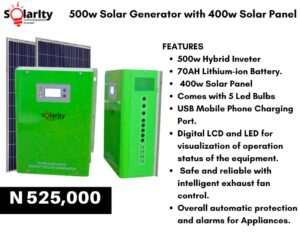 Can a solar generator now fully replace electricity? No. A solar generator alone may not completely replace traditional electricity for all situations, but it can certainly provide a significant amount of power and be a valuable alternative energy source. Here are some points to consider: Advantages of a solar generator:
Read More »