You will never have to stay in a dark environment again! After you read this
Discover the natural way to effectively eliminate fuel expenditures and save more money for other necessities.
You will start to reap the benefits of investing in solar generators and portable power for your home and business because it saves money and can be used for up to 8-12 hours per day.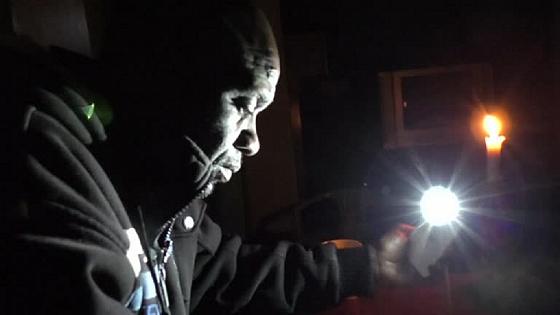 For Reliable and Low-Cost Electricity, as well as to Lower Your Exorbitant and Rising Monthly Bills?
See the list below reasons why businesses and homeowners prefer solar generators over fuel or diesel generators.
1. The sun's free and clean energy
By employing a solar generator, you essentially replace the expensive, dirty fossil fuels with free energy from the sun. For as long as your solar panels last, which is typically 25 to 30 years, you can continue to receive this free energy from the sun.
2. Low operation and maintenance
Solar generators are completely without mechanical components, unlike the majority of diesel or traditional fuel generators, and they do not burn liquid fuel. Since there are no moving parts, it is much less likely that you'll need to spend money on repairs of any kind.
3. Quiet and pollution-free performance
Even apart from the financial benefits, employing a solar generator has a number of environmental advantages over alternative fossil fuel-powered systems. While noise pollution from gas-powered generators is just bothersome, it also leads to carbon emissions, which has a negative impact on climate change.
4. It's cost-effective
A solar panel can be used for 20 to 25 years in total. Although fuel-powered generators often have lifespans of 15 to 30 years, they sometimes develop issues. It all depends on the maintenance that will make it last for a longer period of time.
5. Simple to use and lightweight to transport 
The majority of big duty fuel generators can weigh a lot, up to 250 kilogram in some cases. In contrast, the heavy-duty Huawei Pro powered by solar weights only 182 kilograms. In general, solar generators weigh far less than fuel-powered generators, of course because they are often less robust.
It includes the following on one device:
Inverter capacity: 300W, 600W, and 1000W.
Battery capacity: 25 AH, 50 AH, and 100 AH.
Built-in lithium battery
Built-in-solar controller
Warranty: 2–12 years on average
Lifespan: 5–12 years on average.
Output form: Pure sine wave
Input voltage: 12 V DC, 180–240 V AC.
All you have to do is plug and play; no installation or engineering is required.
It generates pure sine wave electricity to power electronics or home devices, which can conveniently power energy-efficient appliances such as LED lights, LED TVs, setup boxes, audio, electric fans, blenders, computers, and medical and life support equipment.
It is transportable and movable. It may also be transported around different rooms in your home, factory, or even hospitals.
It provides clean, quiet energy in an emergency. It can be recharged.
If so desired, it can be connected to charge the solar panel throughout the day for free recharging or to the PHCN Power Supply for speedy recharging. It's one-of-a-kind, long-lasting, and reasonably priced.
PAYMENT ON DELIVERY NOW AVAILABLE…
24 HOUR DELIVERY!
GET 

FREE DELIVERY

 TODAY.
Only for the first 20 People that Buy Today!
NB: You have the option of paying online (the product will be delivered to your door) or offline (you will pay when this product has been physically brought down to your location by our courier company).
---
First verified buyer testimonials