1. A producer of solar batteries
The brand you select will affect the price of the battery, just like it does with everything else you purchase. This is so because various brands employ various manufacturing procedures and provide various services.
For instance, the luxury range of solar batteries sold by the Chinese or Japanese battery maker Mpower solar battery can cost up to ₦185,000. On the other side, the price of the Luminous, including installation fees, is only ₦185,000.00!
2. Battery chemistry 
Although there are many other kinds of batteries available, lithium-ion batteries are used in the majority of home systems.
For solar batteries, nickel manganese cobalt (NMC) and lithium iron phosphate are the two primary lithium-ion chemistries employed (LFP). Although lead-acid batteries are less expensive than lithium-ion batteries, some homeowners prefer to use them because of their shorter lifespan, smaller capacity, and need for frequent maintenance.
3. The quantity of installed batteries
It may seem obvious, but the cost of a solar energy storage system rises with the number of batteries installed. You'll need a certain quantity of solar batteries, depending on:
How much energy you consume in kilowatt hours
The battery's capacity for storing energy
number of appliances you wish to power
How long do you want your appliances to be powered?
One to two solar batteries will typically have enough energy stored in them to meet your energy needs and supply backup power to a few important circuits in the event of a power loss.
4. An extra load panel

Solar batteries typically aren't able to power your entire house.

The essentials, such as your lights and refrigerator, will continue to operate, but you'll need to add several batteries to have enough energy to run your air conditioner during a power outage or if you're off the grid.
You may need to construct a sub-panel because a battery cannot power your complete home. This will allow the battery to back up only the essential components of your home in the event of a power loss. Installing a sub-panel, also known as a backup load panel or a critical load panel, will increase installation expenses by ₦764,000 to ₦1,528,00 in total.
5. Labor expenses
The cost of a home solar battery installation will also depend on how much labor is needed to build your battery system.

Since all of the electrical wiring and authorization necessary for both the solar system and battery system will be finished at once, the labor costs may be slightly lower if the battery is installed at the same time as the solar panels.
However, if the battery is added to the solar panel system after it has already been installed, labor costs may increase because new permits must be obtained, beneficial forms may be needed, and additional electrical work may be necessary to connect the battery to the solar panels that are already in place.
Thanks for reading this article and stay tuned for more tips and tricks on how to improve your cost of solar battery inverter and solar panels or modules design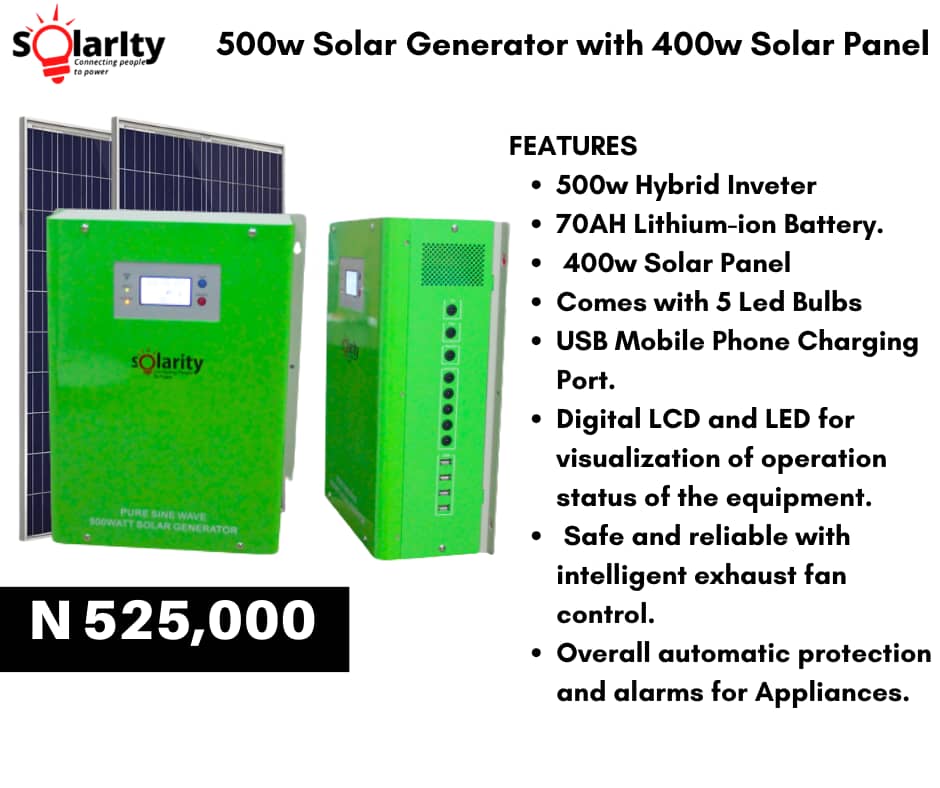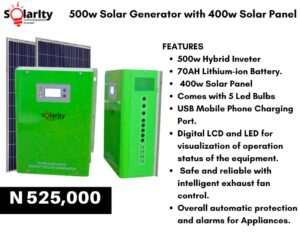 Can a solar generator now fully replace electricity? No. A solar generator alone may not completely replace traditional electricity for all situations, but it can certainly provide a significant amount of power and be a valuable alternative energy source. Here are some points to consider: Advantages of a solar generator:
Read More »