In 2015, the idea of Solarity was hatched to cater for small solar home systems such as lanterns, pico solar system and solar home systems that come with home appliances such as lights, fans and TV. This is consequent of lots of demand for affordable solar power as an alternative to the almost comatose NEPA. In our research, we discovered that only a very small significant number of Nigerians not up to 1% can afford solar energy and the masses of Nigerians could not afford the available solar power because of prices that are out of their reach. Solarity, which we christened 'solar for the community' is a Solar based system that comes with different bundles comprising solar panels, back-up, lightings, fans, phone charging ports, TVs, pressing iron etc and goes for different but very affordable prices devoid of any form of subscription.
In 2016, Solarity as a product was launched in house amidst lots of celebration. Solarity was consequently put on test to ascertain its strength and weakness, market readiness and the adaptability of solarity to the needs of the critical mass. This test ran from February 2016 to June 2017 and in July after several feedbacks solarity was launched into the open market. And we've had homeowners and businesses run and grow successfully since then.
Competitive advantage of SOLARITY
The major advantages of Solarity over its competitors are:
No subscription fees/charges of any kind.

It is fully supported by professional installation.

It comes in different sizes and is easily scalable.

It comes with a large battery bank for a very long backup.

Maintenance and customer support 24 hours
Cost-Effective
Why Solarity
Solarity-SOLAR FOR THE COMMUNITY is  an Renewable Energy organization that installs solar, distributes DC products, fosters community outreach, and finances solar home energy systemsDC enabled system that comes with its own DC appliances;
solarity box,
solar panels,
lightings,
Solar fans,
Solar TV
Solar pressing iron,
phone charging ports,
Storage (solar batteries).
Our Mission
We are a sales and technical organization; and we grow profitably by Acquiring new customers, Developing current customers to greater profitability and Retaining profitable businesses.
Our Vision
Our  is to be the leading distributor of solar softer lanterns  in local markets.

Awards
In 2017-2018, we were nominated as winner Africa's Most Reliable Solar Energy Product of the year 2017-2018 by Africa Quality Achievement Awards,
Awards
Vconnect/UnionBank Performance Award by Vconnect users in NIgeria
ConnectNigeria/UnionBank Top100 Emerging SMEs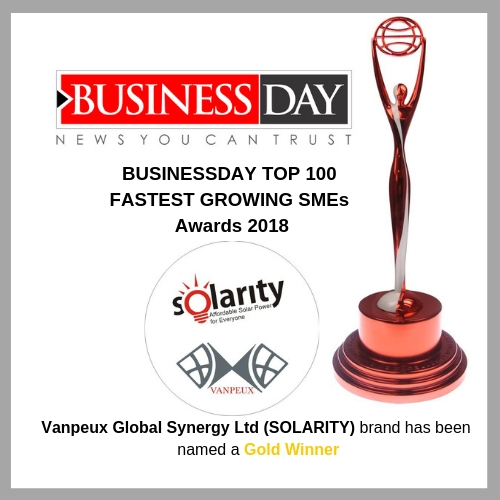 Awards
BusinessDay Top 100 Fastest Growing SMEs Award 201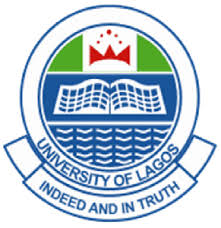 Awards
Not forgetting the special award from LSETF and Lagos State Government. What does that tell you? You can trust us for all your solar and inverter system